Our Technology
Our ATLAS made-to-measure software allows you to preview a custom men's suit, jacket, or trousers made from our fabrics in real time.  This ability means collaborating with your clients to achieve the bespoke look they want which translates into increased loyalty and repeat business.  But ATLAS is way more than that. It's how you'll order custom suits, jackets and trousers for your clients, keeping all of their information at your fingertips.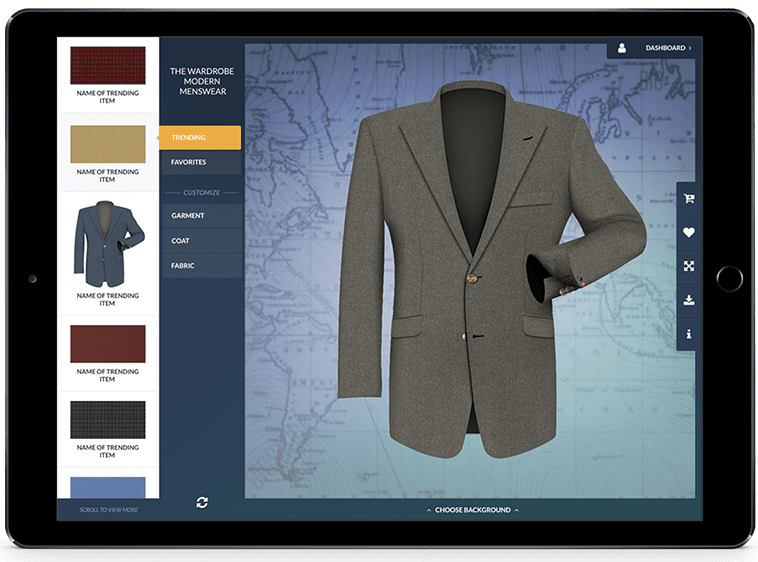 Ready to take on the world?
Develop and save your custom suit designs
ATLAS lets you access the tailor's bench from anywhere using a tablet or laptop.
Enter your client's measurements and photos. ATLAS creates a unique client profile that includes measurements, previous orders, and contact information for easy customer management. Your ability to quickly and accurately design custom suits for your clients just increased tenfold.
Select your fabric. ATLAS provides a variety of world-class fabrics from which to choose. A trending feature showcases the latest fabric styles buttons, garments, and more.
Preview on a virtual model. With detailed draping and clear zoom features, viewing your custom suit designs is easy.
ATLAS lets you view your custom suit designs in a variety of scenes. Select from ATLAS's inventory of exotic locales. We've partnered with top designers to develop an extensive list of formal and casual settings.
Favorite your custom suit designs. Save your favorite models and garments for easy recall.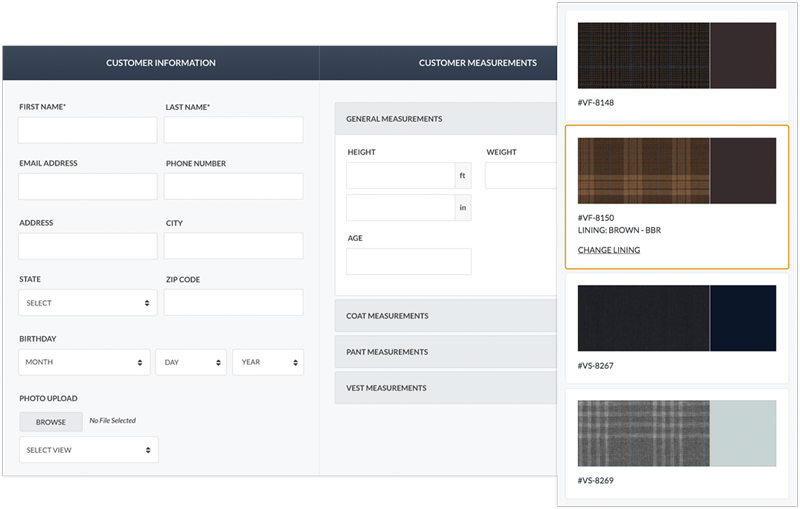 Share With Your Client
With ATLAS, you can reach clients across the globe. Access 24 hours a day via a desktop or tablet at your clients' home, office, and everywhere in-between.
Scroll through environments and fabrics with ease. Change fabrics at the touch a button or showcase another setting — it's up to you.
Maintain connections with hard-to-reach clients. Send requested designs or share a portfolio of ideas via email. With ATLAS, you can connect anytime from anywhere.
Deliver your garment. With trusted tailors to accurately execute and deliver your client's designs.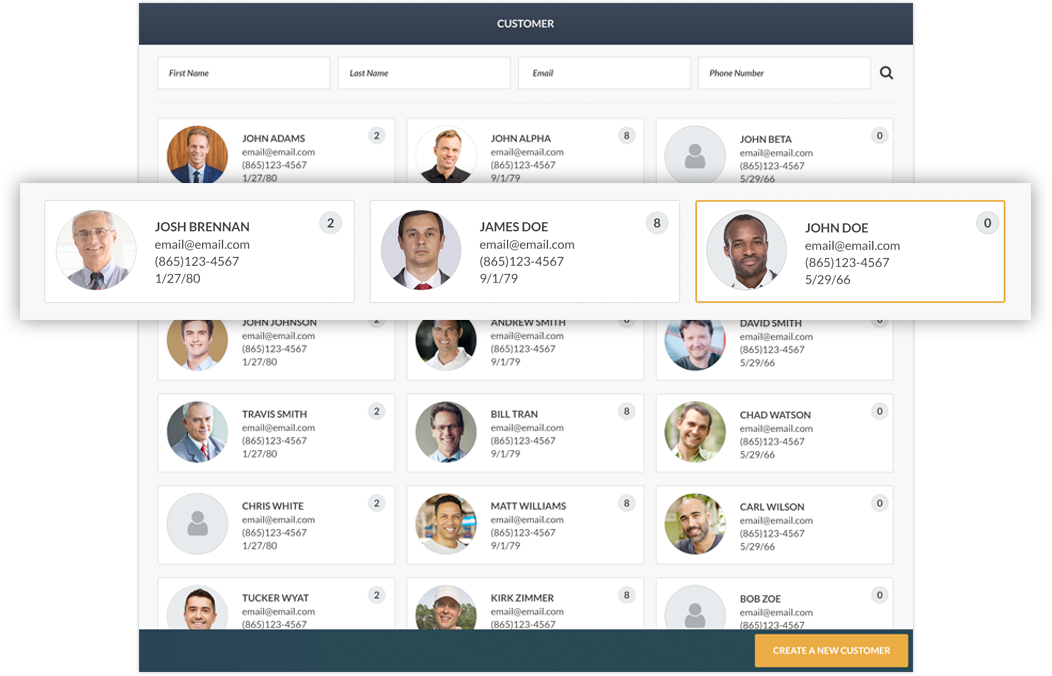 Build Your Business
Order custom menswear garments you've created for clients quickly and easily.
Deliver excellence to your customers.  You'll have trusted tailors to make your made-to-measure suit designs a reality.
Grow your customer base. Whether you want to reach out to prospective clients with design samples or expand your current clientele, ATLAS gives you the tools you need to quickly showcase world-class designs.