How JDI Works
JDI makes becoming a men's custom clothier easy so that you can focus on running your private label business.
Get Started Today
Are you a private label men's clothier? If so, are you happy with your current manufacturer? Do you get the support you need?
JDI has decades of experience, knowledge and customer service. If you already have a private label manufacturer for your business, think about what an American owned and operated clothing manufacturer could do for you. Our prices are competitive and our quality is unmatched.
Here's a quick glimpse of our process
Onboarding
We'll start by getting to know you and your business, then we'll do the following:
Send you our beautiful style portfolios and fabric swatch books.
Train you on how to use ATLAS to assemble made-to-measure looks for your clients and place orders with us.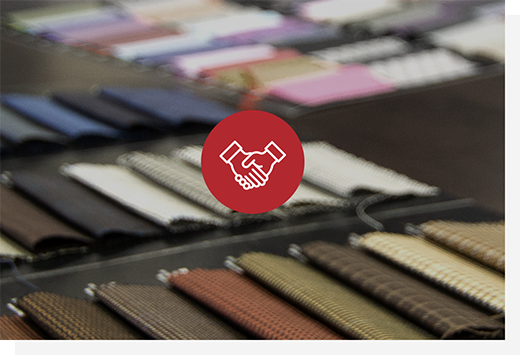 SALES
You'll have everything you need to confidently meet with clients, which includes:
Getting to know them, their style, and their current wardrobe.
Measuring them for a well fitting custom suit, sport coat, trousers, or shirt.
Using ATLAS to put together the garment, the fabric, the options, and even show them the garment in a setting similar to where they'll be wearing it.
Placing the order at the same time you configure the garment, or save it until later.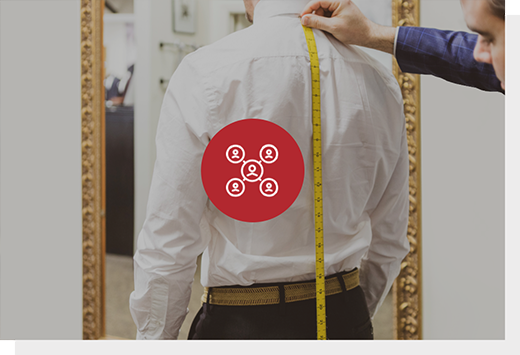 FULFILLMENT
After a typical four-week turnaround, you'll receive your client's beautiful new clothing.
We make the alterations process as easy and as painless as possible. If there's a problem, we'll work with you to fix it. Our Tele-Tailor® system allows us to virtually meet with you face-to-face, no matter where you are.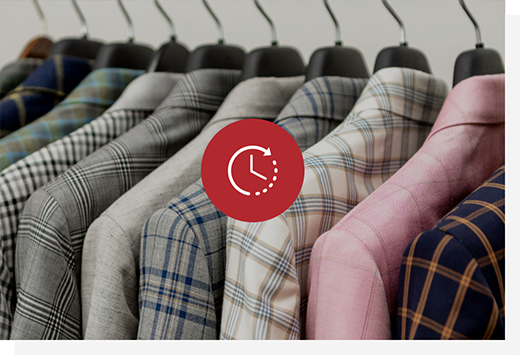 ONGOING
After you've delivered a client's garment to them, you can save the garment configuration in ATLAS to use it as a basis for all future orders for that client, making the experience continually personalized for them and ordering easy for you.
ATLAS allows you to assemble looks and send them to your client before you meet with them, helping you close the deal.
ATLAS also has a place for you keep client photos, notes, and more to assist you in serving them and thereby generating loyalty.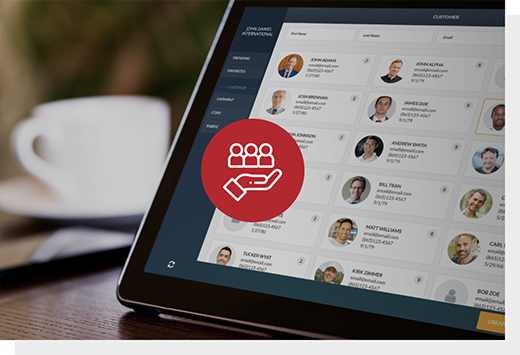 Join Us As We Pursue Our Vision of Transforming the World Through Clothing.
We've already built an international reputation — and we believe the best is yet to come. So why become a part of the JDI family? It's simple: we're dedicated to helping your business succeed. Fill out our simple Get Started form if you're ready to become a JDI made-to-measure men's clothing partner.